The 2021 Wisconsin State Parks admission sticker goes on sale Dec. 1.
The sticker was designed by Rice Lake High School foreign exchange student Emma Džurbanová. High school teacher Roger Britton instructed every student in a graphic design class to come up with a design for the contest. Džurbanová's winning design depicts a cross-country skier heading down a trail.
The stickers provides access to more than 60 parks, forests, and recreation areas across the state. All vehicles entering state parks and recreation areas require an admission sticker, while some state forest and trail parking areas also require a sticker.
"We are excited to offer annual admission passes online this year in addition to at properties and on the phone," said Diane Brusoe, DNR Fish, Wildlife and Parks Deputy Division Administrator. "With winter quickly approaching, visitors can get their passes easier than ever and make the most of a year of outdoor recreation fun."
State trail passes are required for those 16-years-old and older for biking, in-line skating, horseback riding, cross country skiing or off-highway motorcycle riding. Trail passes are not required for hiking.
Admission stickers cost $28 for state residents and $38 for non-residents. To purchase an additional sticker for a separate vehicle in the same household it will cost $15.50 for Wisconsin residents and $20.50 for out-of-state visitors.
Senior citizens ages 65 and older in Wisconsin can purchase a pass for $13, while non-residents will pay $25.
Visit yourpassnow.com/ParkPass/wi to order a vehicle admission sticker. Stickers are also available by phone starting Dec. 1 by calling the DNR at 1-888-305-0398.
Džurbanová said the scene just came to her, though she hadn't cross country skied before, but Wisconsin's long winter had made an impression on her.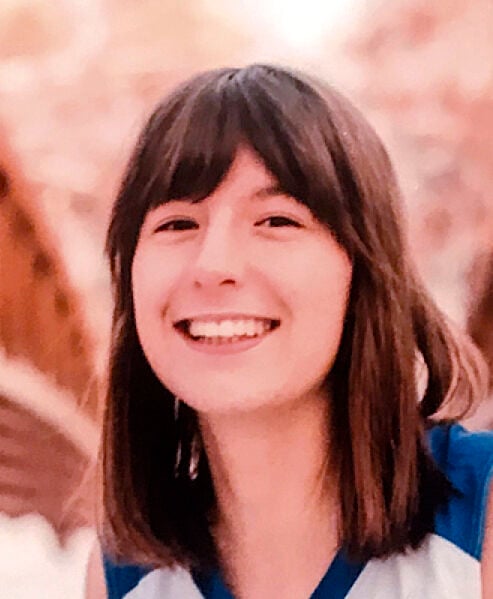 "There was snow for most of my time there. It just seemed like a great way to explore and see nature," she said during an interview with The Chronotype after being announced as the winner in July.
Džurbanová is one of the few foreign exchange students who stayed for her full term, through the COVID-19 pandemic. She came to Rice Lake through the Sister City program, before returning to Žamberk in June. Her design was selected out of 10 finalists to be printed on the 2021 state parks and forests annual vehicle admission stickers.
The sticker is expected to be displayed on more than 300,000 vehicles this upcoming year, according the DNR.
It is the 30th year the sticker has been designed through a high school student artwork contest and the first time the sticker will feature a winter-themed design.
"Winter sports are a major attraction at our state properties, so it is very fitting that they are being featured on the 2021 admission sticker," said Mark Aquino, Wisconsin State Park System acting director. "It's also a great fit with our OutWiGo initiative that encourages people to take part in winter activities such as skiing and snowshoeing to help improve their overall health and wellness by staying active in the outdoors."
Džurbanová received an engraved plaque and annual vehicle admission sticker featuring her design.
2022 Design Contest Open
High school students interested in creating the 2022 state parks admission sticker have until April 30, 2021 to submit their design. The contest is open to all Wisconsin students grades 9-12 attending public, private or parochial schools or being home-schooled.
The design must be an original creation of the artist and cannot be copied from previously published art, and photos and photo manipulation will not be accepted. A full list of rules can be found at dnr.wisconsin.gov/topic/parks/designcontest.