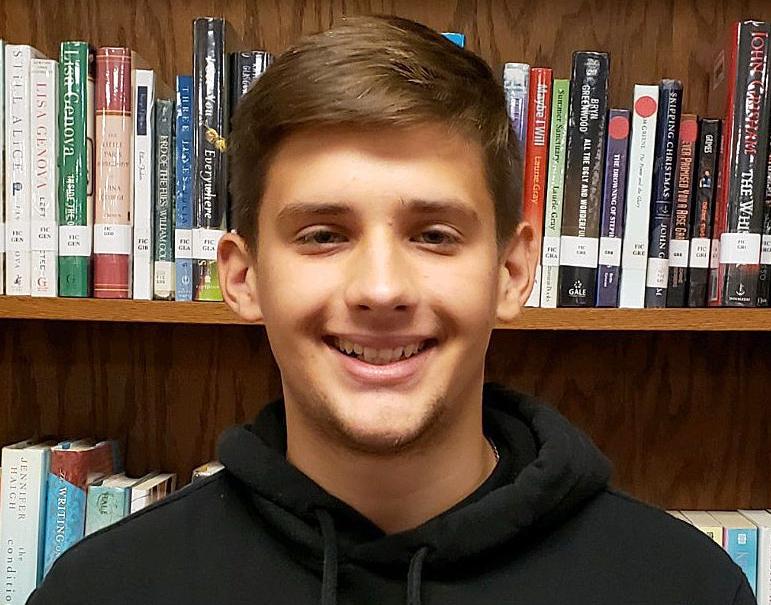 Twin Lakes welcomes second exchange student | News
MONTICELLO — Twin Lakes High School welcomed a new student this month, Maksym Nikulin, who traveled from his home in Ukraine to experience what it's like to be an American teenager.
"This is the second time I have applied for this program," Nikulin said. "The first time I didn't pass the required tests but this year, I was ready."
The application process at Nikulin's school is rigorous. More than 5,500 students spend several months studying for the four exams that will qualify them to study abroad and to earn them one of the 220 spots available annually.
"I have never been to the United States but I have been learning English since the age of eight." Nikulin said. "No one in my family speaks English. The only person I have to practice with is my teacher so coming to the U.S. was important to me. I am excited to be able to get more experience with the language."
Nikulin lives with his father Nick, mother Olna, and 9-year-old brother Egor in the city of Nova Kakhovka, Ukraine.
"It is considered a very small town in the Ukraine, even though there are about 70,000 people who live there," he said. "Everything there is very different. I have noticed things in the U.S. all seem bigger — bigger cars, houses and definitely larger food portions."
Nikulin will complete his last year of high school while at Twin Lakes and participate in his Ukrainian school's Flex Program.
"The classes I take here will count towards my completion requirement at my high school. I also have to complete lessons and exercises online from my home school and pass final exams when I return to Ukraine in order for me to finish my school," Nikulin said. "I plan to attend University in Ukraine, major in information technology, and pursue a degree in the computer field."
While in Monticello, Nikulin is being hosted by Kelly and Melody Crandall along with fellow exchange student Liam Bothmer.
"My host family keeps us very busy. We go a lot of places and get to see a lot of things on the weekends," he said. "I am really looking forward to our upcoming trip to see the Indy 500 raceway in Indianapolis."
While in the United States, Nikulin also hopes to visit Los Angeles, New York, San Francisco, Alaska, and Yellowstone National Park.
"There are so many opportunities in American high schools. We don't have any school-sponsored sports or extracurricular activities at my home school," he said. "I played club tennis and soccer for a few years but I am most excited about getting involved in football and baseball. I have never played these two sports before."
Nikulin is hoping to have many experiences during his time in the Monticello area. He hopes to make lots of friends, take part in many American traditions, participate in the upcoming fall play as part of Twin Lakes Drama program and survive the tackles from the Twin Lakes Indians "American football" opponents.