American conservatism is at a crossroads—or perhaps more accurately, at a roundabout with lots of potential exits. Conservative education policy is no exception. Some think that school choice and standing up to teachers' unions are the alpha and omega of conservatism when it comes to education. Others see the creeping "wokeness" of schools and seek to push back, or find ways to advance a more patriotic education. Still others wish to manage public bureaucracies more responsibly via testing and accountability. AEI has collected more than two dozen such proposals—including many that break new ground on questions from school safety to parent-driven assessment—in "The Next Conservative Education Agenda."
These varied ideas have much to recommend them but are all, quite intentionally, policies—not principles. As we set forth on a new decade, in a time of massive social and political disruption, it's worth considering what principles ought to undergird conservative policy, in 2021 and beyond. Here, we offer three.
First, the family is the foundation. As Russell Kirk argued in a speech to Hillsdale College in 1977, "the family always has been the source and center of community." But the family in America is struggling. On average, American adults report that they have one fewer child than they would like to have. In a nation grappling with an aging population and rife with accounts of bleary-eyed pandemic parents, this should serve as a much-needed wake-up call. Conservatives should fight to make child-rearing easier. We understand that parents know their children better and care for them more than any bureaucrat, and that's why we should fight to put parents in the driver's seat when it comes to choosing the best options for child care, preschool and K-12 education.
Second, schools are formative, not performative, institutions. In his 2020 book A Time to Build, AEI's Yuval Levin sketched the decline of many of the important institutions in American life. He argued that a major driver of this decline is that too many institutions have become performative instead of formative. Rather than shaping those who participate in them, making them better and more responsible people, institutions have too often become platforms for attention seekers and ideologues.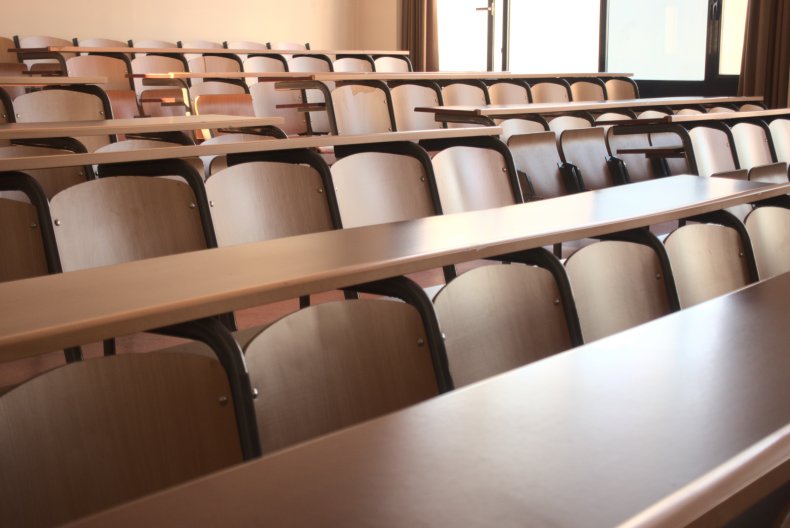 Schools are supposed to be formative institutions. They're supposed to shape students into young adults who can reason, think and grow into responsible citizens. Teachers and professors are to serve as mentors, role models and sources of insight and wisdom, moderating the hubristic zeal of young people. Too many teachers and professors, though, have shown themselves invested in stoking that zeal and trying to orient it to advance personal and ideological agendas. This abuses the trust we have placed in schools and universities.
Third, conservatives should be confident pluralists. We need to acknowledge that there is no one right way to educate tens of millions of very different children. There may be optimal strategies for teaching youngsters to read, but the vast majority of what happens in schools and classrooms can be done effectively in many different ways. We should allow parents and educators in varied situations and different communities to create the schools that best meet the needs of their children. Public dollars for education should equitably support a wide array of options.
That is the "pluralism" part. The "confident" part means taking a stand for what we think is right. Saying that the government won't discriminate against a particular viewpoint doesn't mean that we endorse it. We should still critique it and offer better alternatives. But a choice-centric, pluralist vision requires an environment that welcomes many different visions, even those we find wrong-headed.
Can Washington help promote these principles? Should it? It can, and it must, in a limited way—mostly by expanding eligibility for existing federal programs and loosening the regulatory vise governing the use of those funds. In the early childhood space, this means expanding the Child Tax Credit and credits for employer-provided child care. In the K-12 space, allowing more diverse providers to access federal Title I, IDEA and teacher-training dollars can promote better options for families and educators alike. Promising models in higher education, like three-year degrees and apprenticeships, which are currently hampered by bureaucratic barriers and a hostile college cartel, would be empowered by changes to the accreditation process and rules regarding eligibility for federal student-aid programs.
As conservatives look to help hard-hit families recover from the dislocations of COVID-19 and gear up for the policy debates of the Biden era, we need to think about what we offer when it comes to schools and schooling. A tough-minded examination of our core principles is a good place to start.
Michael Q. McShane is director of national research at EdChoice and Frederick M. Hess is director of education policy studies at the American Enterprise Institute.
The views expressed in this article are the writers' own.