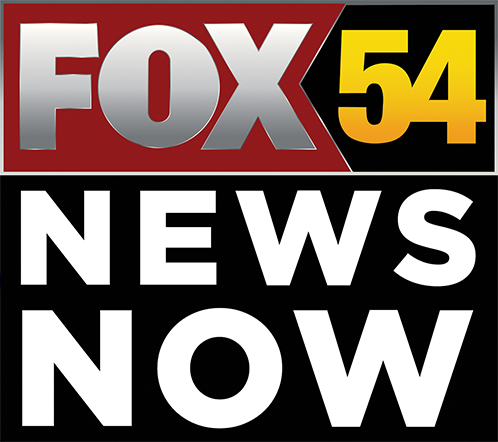 LINCOLNTON (WFXG)—Many school district teachers and leaders will tell you face-to-face learning is their preferred model of instruction. But as COVID-19 cases increase, it's not always possible.
"You know you can't replace that face-to-face instruction, and giving that one-on-one instruction," said Christopher Norman, an English teacher at Lincoln County High School. "Sometimes they need that 'hello, how was your weekend?'"
Norman's time at Lincoln County High School looks a little different these days, without any students in his classroom. It's been that way since Jan. 7, and could stay that way until Jan. 25 or longer.
"Coming here allows me to focus more, without any distractions and also make sure that I'm giving my best here," said Norman.
But the district had to make some difficult decisions recently. They've moved all classes online for the second time in less than two months, after a post-Christmas break COVID spike.
"It was spread far enough that we couldn't cover," said Dr. Samuel Light, the superintendent of the Lincoln County School District. "So, there wasn't an option.
"I know and our teachers know that face to face is the best for our kids. But, sometimes, as safety becomes the most important thing, you do it anyway."
For a rural district with more than 1,100 kids, that can be challenging.
"We have limited connectivity in the county," said Light. "Being rural, they're working on that, but a lot of that connectivity works off of cell signal and the cell signal does not work great throughout a rural county."
Lincoln County has taken several steps to accommodate those students who don't have that high-speed internet access at home. They can go to other places like the Lincoln County library, some local churches, and even gather in the high school parking lot to access WiFi.
"It's available, but it's not quite as convenient as being right there at the house," said Light.
One thing working in their favor: Google classroom. They've been using it throughout the school year, even before the coronavirus cases became widespread.
Norman says that's made the transition easier, even if his teaching feels radically different.
"As both you and I know, right, virtual learning has become better, but you cannot replace that with real teaching," he said.
Evening tutorials for parents and students has also helped bridge the tech gap. But still Christopher looks forward to the eventual return to normal.  Until then, he says his team is ready to adapt for the kids.
"That's what we do all the time as teachers anyway because we have to meet them where they are and try to get them where they need to be," said Norman.
Light says the district was originally hoping to be back in class on Jan. 19, but he says the active COVID-19 cases within the district haven't leveled off enough. Plus, they're waiting to see if any changes to the schools happen as a result of President-Elect Joe Biden's inauguration on Jan. 20.
If students can't dial in to the lessons, they can get learning packets. But for Christopher, there's still no substitute for the full classroom experience.
Copyright 2021 WFXG. All rights reserved.