It was as if school bells would never ring again when COVID-19 shut down campuses across Florida in March 2020.
Like their counterparts across the globe, Citrus County School District officials and staff were tasked with continuing education amid a pandemic, launching new virtual classrooms, food distribution programs, sanitation protocols, mask mandates and policy playbooks for athletics. 
"It's been one of the most challenging and unpredictable years, both personally and professionally, and probably since my tenure as superintendent," said Sandra "Sam" Himmel, the county's school superintendent since 2004.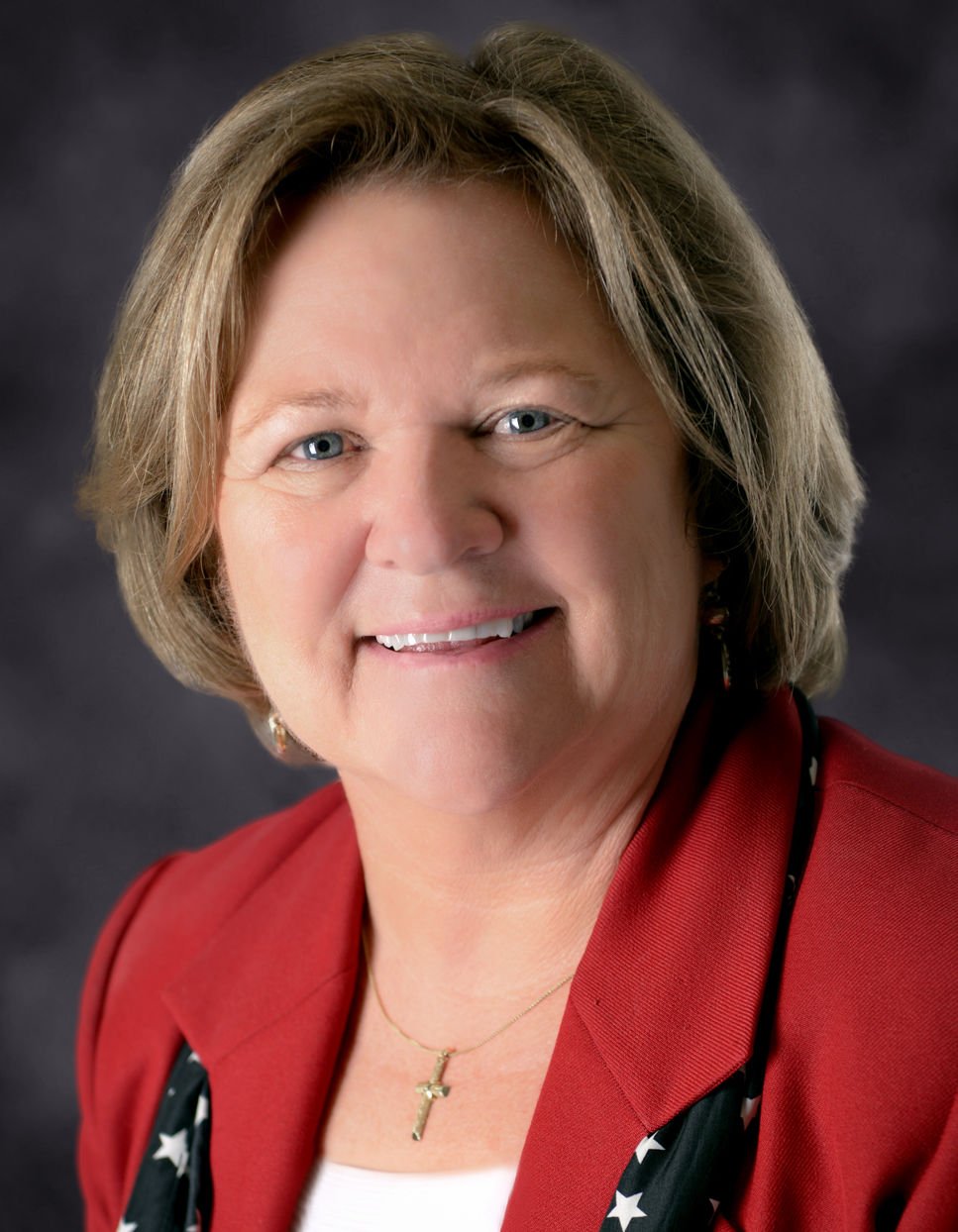 Himmel praised the school district, its students and their families for their understanding as they all tried to navigate through a year of uncertainty and additional rules.
"They adapted to probably everything we had to change within the school system," she said. "We were putting a plan in place that was unfamiliar to us; there were a lot of challenges for us."
So far during the first semester of the 2020-21 school year, which the school board agreed to start late on Aug. 20 and end Jan. 15, no schools were shuttered and no sports teams were quarantined because of an outbreak. 
Hosting between 15,000 and 16,000 students and employing roughly 2,300 people, the school district dismissed Dec.18 for the holiday break after recording a total 265 COVID-19 cases — 174 students and 91 employees.
Himmel and Assistant School Superintendent Mike Mullen credited the Florida Department of Health in Citrus County and school staff for isolating and tracking cases of the novel coronavirus to keep them contained.

"Our principals have done an excellent job being contact-tracers, which I don't think was in their job description when we hired them," Mullen said. "We've had cases, but we've managed them well."
At the behest of Gov. Ron DeSantis, Florida Education Commissioner Richard Corcoran ordered public and private schools statewide to first close March 17. 
Springtime award ceremonies, dances and state testings were also put on hold while schools had to make the tough choice on what to do with their graduations.

Schools in Citrus County prepared for virtual education if closures continue
Crystal River, Lecanto and Citrus high schools decided to host drive-thru graduations, giving families a front-row seat to their child's diploma reception from the comfort of their decorated vehicles.
Himmel said she's happy the district waited to make a call on whether to have the events, thanking parents for appreciating the pause.
"I've heard many, many comments about how pleased they were; it was almost a real graduation without sitting in the sun for three hours," she said. "I appreciate them being patient with us because we are not a district that just jumps in and makes a decision the first time we see something."

School district sets stage to teach students at home; plan to roll out March 30
Mullen said one of hardest challenges from the impacts of the novel coronavirus was retaining employees by making sure they could perform an essential job to justify their pay.

School district gets creative in finding work for support staff; addresses union's concerns
"A lot of people during this pandemic have lost their income, lost their jobs and lost their livelihood," he said, "and we were able to protect our staff from being a consequence in that area."

During spring break, after campuses closed, district Chief Academic Officer Dr. Scott Hebert and his staff created the Citrus CARES remote learning plan to help guide students and their teachers through the school year while narrowing learning gaps.
"Once the kids were working from home, we didn't know if and when we would be back in brick-and-mortar," Hebert said, "but we knew students weren't getting what they needed from home."

Citrus County educators prepare for altered summer classes; school district to create virtual learning program before fall
They also knew more strategies would have to be made for summer school and the 2020-21 school year, which would offer either traditional or online schooling for families to choose from.
"As we implemented those plans, we were also saying, 'what's next?'" Hebert said.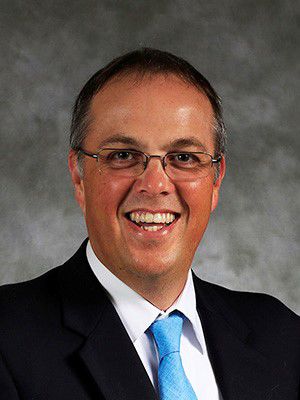 In a matter of months, the district founded its Citrus Virtual school, which had around 4,000 students enrolled at its peak before many transferred back into regular classrooms.
Hebert said teachers have done well getting creative with their online classrooms.

Citrus Virtual enrollment shifting back to brick-and-mortar schools
"This has catapulted our district to think outside the box on how we do things," he said. "Our staff has really figured out how to use the technology to provide the best resources out there."
Good things have come from adapting to COVID-19.

Meals on wheels: school district delivers food to students amid classroom closures
Feeding students was another priority for the school district, which partnered with the Citrus County Education Foundation and Citrus County Blessings to bus out or hand out prepackaged meals to children in need.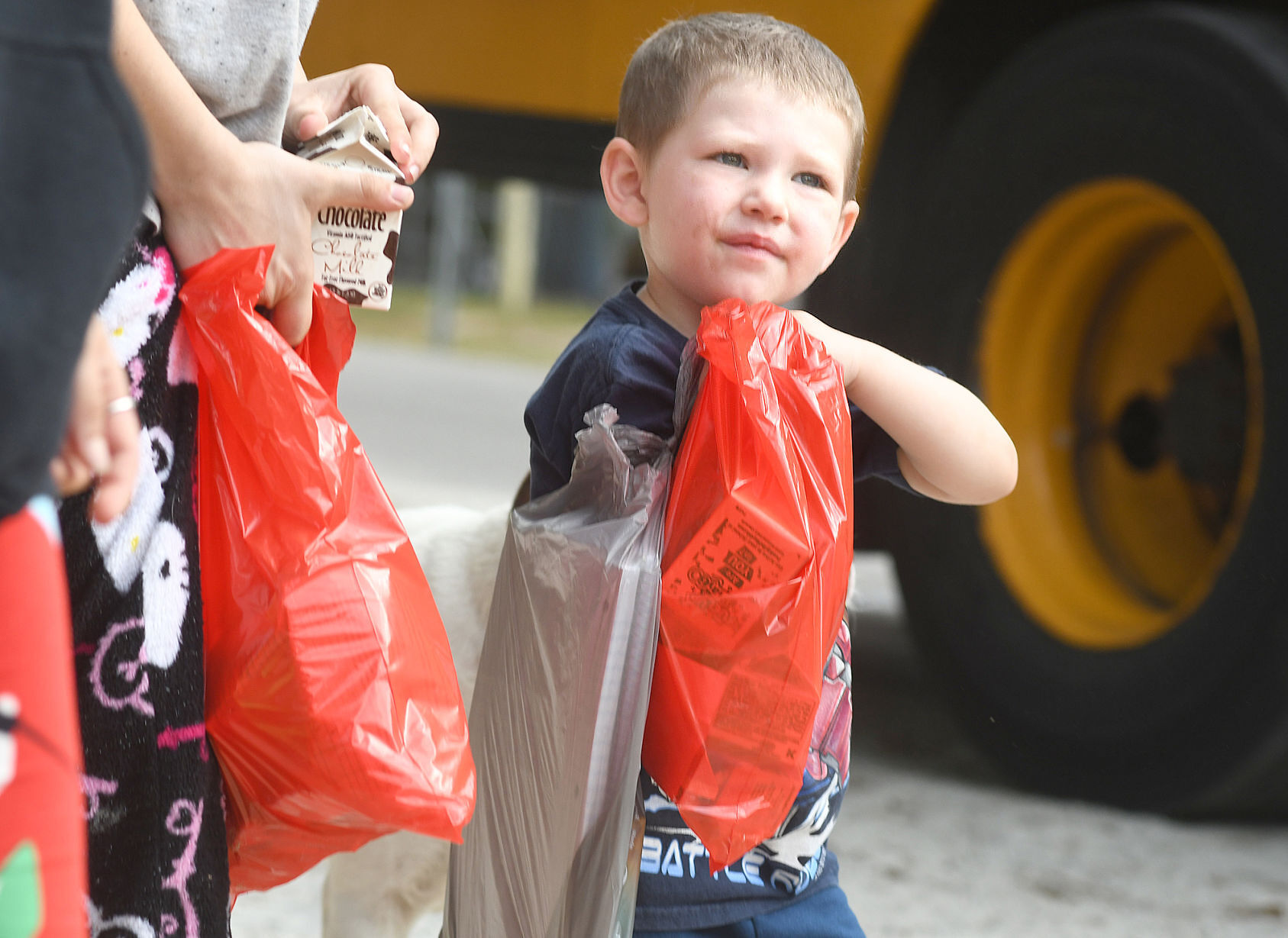 For the first nine weeks of the current school year, just under 500,000 school meals were distributed, and the program will continue through to summer.
Working with the school district's information technology department and Spectrum, the education foundation was also able to pay for families to access Wi-Fi hotspots.

Education foundation gets $20,000 to fund student internet-assistance program
In an effort to give families a direct link to its specific departments, the school district setup the Let's Talk online platform, allowing parents to get a quick and accurate response for inquiries.
Lindsay Blair, the school district's public information and communications officer, said open lines between the community and schools helped answer a lot of questions, like informing infected students not to worry about informing health department or school officials.
"We needed to make sure we protected their identifies," she said, "and were sensitive to their needs in getting better."
There was also the launch of the district's COVID-19 Dashboard, illustrating the quantities and locations of cases in district schools and offices.
"We really wanted to make sure we were being transparent on where the cases were," Blair said.

High school sports vs. COVID-19: 'We're going to power through it'
Supporters of student athletes could also start buying game tickets online, which the district implemented to curb lines and stop hand-to-hand exchanges.
"It's been great; we've had our hiccups here and there…but parents are starting to understand … the process of getting into games," Blair said, adding families are adhering to safety and mask-wearing policies while in stadiums.

School district gets creative in finding work for support staff; addresses union's concerns
Along with adapting to COVID-19 this year, the school district also: celebrated Himmel as Florida's superintendent of 2020; honored Citrus Springs Middle School food services manager Althea Council in May as the state's support person of the year; remodeled entrances to three elementary schools; changed the streetscape of the Roger Weaver Lecanto Educational Complex; and upgraded heating and air-conditioning units districtwide.
Schools also marked their first complete year under the protection of their district's armed guardians, who now total nine after two were hired to their ranks this year.

Buddy Grant to retire as school police chief, safety specialist
Buddy Grant also said farewell, retiring as the district's first police chief and relinquishing his role as school safety specialist and guardian commander to former Citrus County Sheriff's Office Captain David Vincent.

Citrus County School District says goodbye to retiring police chief; swears in successor
"Even though it's been a crazy year," Himmel said, "I believe we've accomplished a lot of things."