Students from countries like Germany, Spain and Italy crossed oceans, leaving their families behind for an entire school year to live as an American high school student.
The national program is called Rotary Youth Exchange, which brings together Rotary Clubs to host students from across the world to immerse themselves in U.S. culture and customs.
Through the exchange program, participants as well as hosts get to teach, and learn from one another — the experience leaving a lasting impact.
"The idea is for our young people to be able to go to another place and become a part of the community, become a part of the family, learn the culture, make friends and make long term connections," said Whitney Mitchell, a member of the Rotary Club of New Braunfels.
Over 20 years ago Mitchell was a participant in the program.
Traveling from Argentina, Mitchell spent several months with a host family, which inspired her to become a doctor like her host-father, who was a physician.
"The opportunity that these kids have, the people that they meet, the professionals they meet are going to be nothing like the people that they'd meet in their hometowns," Mitchell said. "You never know what sparks that's gonna set off — and the trajectory that follows."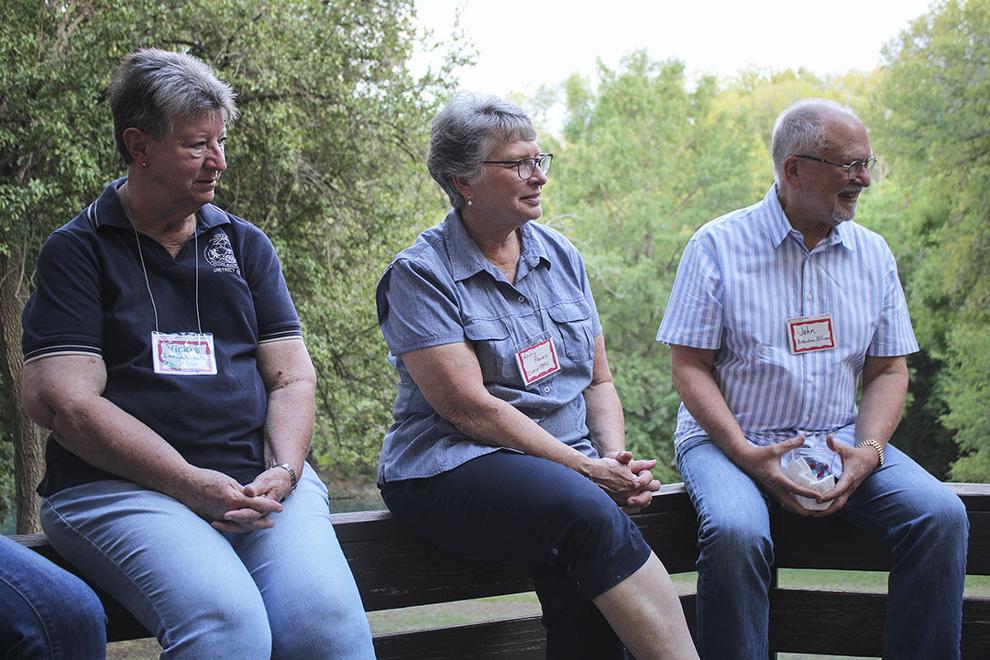 Mitchell is putting her experience to good use by hosting a student similar to herself.
Rotarians from clubs such as the Rotary Club of New Braunfels, the Downtown Rotary Club of New Braunfels and the Rotary Club of Seguin are hosting the newest crop of students.
Ole, an exchange student from Germany, dreamed of being an exchange student in the U.S., and his dream came true when he was selected to participate in the program.
"I want to take away how the people interact with each other, and I want to copy that and take it back to Germany," Ole said. "A lot of Americans are so friendly."
One of the biggest surprises coming to New Braunfels for Ole was how lush and green everything was — expecting a desert.
"I've never seen people happier about rain," Ole said, commenting on the recent weather.
Like Ole, Jimena, an exchange student from Spain, was also taken aback when she arrived to green trees rather than a vast desert.
By participating in the exchange program, Jimena, who is hosted by the Rotary Club of Seguin, is hoping to improve her English and make long-lasting friendships.
Former exchange students find their way back to the program as a host, like Lilia Marek, a member of the Rotary Club of New Braunfels.
"To turn around and do it from the other side — it's just incredible," Marek said. "It's so fulfilling on both sides."
For Marek, the program she attended in 1995 with help from the Rotary Club of New Braunfels, was life changing and gave her insight into the world beyond Russia.
"You grow up, obviously, and you realize that much more what a sacrifice and a blessing this program is," Marek said. "As a kid, I obviously got poured into a lot of love, and a lot of support — the Rotarians are just incredible."
But it wasn't always easy.
During the program, the future Rotarian attended New Braunfels High School, and recalls her first day of school.
"You look around and you barely understand what people are saying," Marek said. "They're using, like, 'Hey, what's up?' You know, I didn't know what 'what's up' meant. I took it literally (and looked up)."
Despite minor learning curves, Marek's experience was rewarding in more ways than one.
The bonds she forged with her host family allowed her to eventually move to New Braunfels and establish a life in a place she's always considered home.