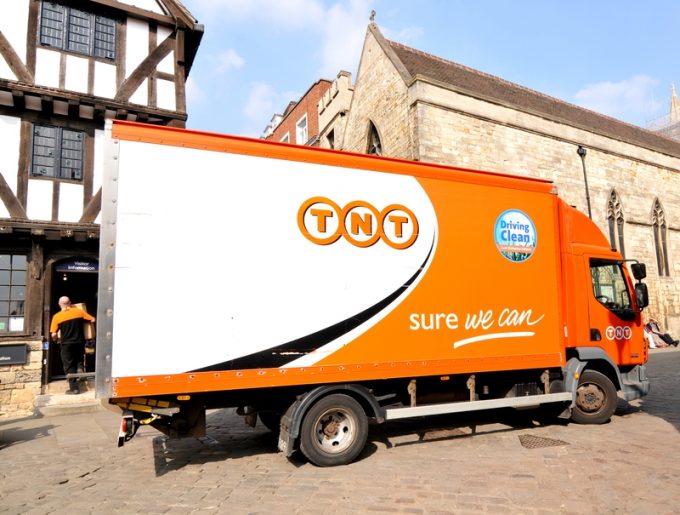 © Lucian Milasan
FedEx plans to cut 5,500 to 6,300 jobs in Europe as it finally integrates TNT, "the people network", nearly six years after the €4.4bn ($5.3bn) purchase.
Yesterday the express company said: "Plans to address the duplication resulting from operating two large European networks connecting similar geographies were presented to European employee representatives and team members today.
"These proposals will regrettably have a workforce impact of between 5,500-6,300 people across operational teams and back-office functions."
The measures taken will differ by country, said FedEx, and could include voluntary redundancy, reassignment or priority access to open roles.
"The consultation process will take place over an 18-month period, in line with local country processes and regulations."
Karen Reddington, president of FedEx Express Europe, said: "We acquired the TNT business in 2016 for one reason, to open up the world for our customers by connecting the global FedEx air network with TNT's extensive European road network to become a top tier player in Europe. This process, whilst difficult, will allow us together with the completion of the network integration to operate as one company offering greater coverage, speed of delivery, extended operational capabilities and enhanced service levels."
Raj Subramaniam, president, told an earnings call in December that the TNT physical integration "remained on fire, even in shutdowns during the pandemic".
FedEx has seemingly struggled with the integration, which quickly met its first hurdle with the notPetya cyber attack. Executives admitted difficulties and higher-than-expected costs but, in its Q2 19 results, it said the "rationale" of the TNT acquisition was still "largely achievable", but that costs were high: "$1.7bn in expenses is expected this year, after which synergies are to increase significantly".
At the time, FedEx chief executive Fred Smith said it was important for TNT staff to be "fairly treated".
Meanwhile, a court case by Fedex shareholders who claimed management knew but failed to tell investors that it would miss its TNT targets, was dismissed in June last year.