Recent allegations made concerning the town of Ripon's Hibicki family are heartbreaking on many levels.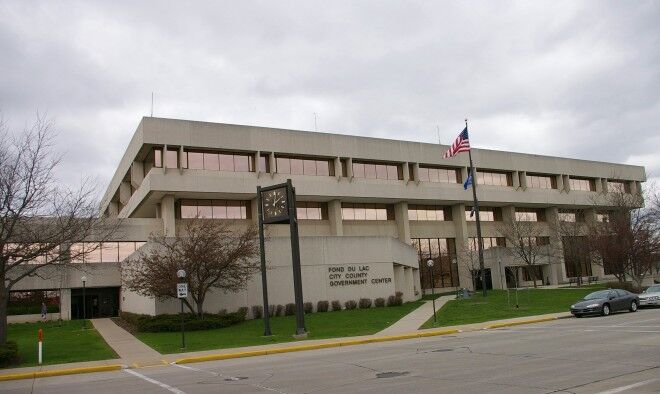 But the Fond du Lac County district attorney's office must prosecute the matter by asking a court to pass judgement on to what degree parents Matthew and Becky Hibicki may have neglected their seven children ages 2 to 13.
A criminal complaint that led to the rural Ripon couple making their first appearance in Fond du Lac County Circuit Court last week Tuesday charges them with 25 counts of neglect that include allegations of failure to provide adequate care, a safe home, medical support and education to their children.
The court will decide to what degree, if any, the elder Hibickis may have been unable or unwilling to fulfill their parental roles in assuring the health, safety and general welfare of their children.
But there will be more on trial in State of Wisconsin vs. Matthew Hibicki than the defendants.
Wisconsin's home school program, itself, will be scrutinized.
A system that permits parents to teach their children at home, while providing little oversight and requiring no accountability, may have failed the Hibicki children as well as other youngsters whose parents fill out homeschooling applications while not possessing the inclination or perhaps, ability, to follow through with their educational obligations.
Court documents allege the Hibickis' school-aged children have not kept pace with the academic competencies of their peers and experienced "very basic math skills and difficulty reading."
The second-to-oldest child is unable to read, wants to attend school and "is enthusiastic about learning more," the complaint states. It goes on to say that although being "much above kindergarten" in age, only after being removed from her parents' custody is the girl working on a kindergarten book and has learned to write her name. She can count to 13 but didn't know the month of the year. "Based on [her] age and no known developmental delays, had she attended school or been taught regularly she would likely know how to read, count and be working at a much higher grade level," the report states.
Two other Hibicki children told investigators little school work was done this year due to increased farm work. "If a parent chooses to homeschool then they must provide the appropriate amount of time, support and stimulation for the child to learn," wrote Dr. Arne Graff, a Mayo Clinic forensic family doctor, whose specialty focuses on assessing children who may have experienced abuse or neglect.
Although Becky dutifully filled out the state-required forms to enroll their children in homeschooling every year, the complaint quotes her saying that "the children may not read as well as some people think they should be reading or maybe as well as they would be reading if they were in public school, but they are getting a lot of real-life experience during their homeschooling sessions."
And what are those real-life lessons? Matthew was quoted in a report last July as saying the children need to know how to milk cows and be good wives.
State statutes require that homeschool parents 1. Notify the state Department of Education on or before Oct. 15 their intention to enroll their children in home classes effective the third Friday of September; 2. Provide 875 hours of instruction per academic year; 3. Utilize a sequentially progressive curriculum of reading, language arts, math, science, social studies and health; 4. Agree not to operate the program to avoid or circumvent compulsory school-attendance requirements.
Homeschooling parents may design their own curriculum, do not have to take state-mandated tests, are not accountable to school officials for lessons or tests, and don't need certification or any educational degrees.
As flexible as the state is in keeping a hands-off approach to those who teach school in their living rooms, simply learning to milk cows and be good wives does not fulfill its progressive curriculum requirement.
The freedom and flexibility state law affords homeschooling parents provide no assurance that children receive the academics they require to grow up to be self-sufficient, independent, critical thinking, contributors to society.
If the primary role of the state is to assure the welfare of the vulnerable, then Wisconsin residents are ill-served by a system that can't guarantee children won't be exempt from school so they may be used as farmhands or in some other indentured servitude.
To be clear, this is not an indictment of the home schooling philosophy, practice or parents.
Many children have been better served by school at home, enjoying learning at a pace and in a style that best suits their needs, provides real-life applications, socialization opportunities with other home-schooled children and a customized curriculum to fit their interests and abilities.
In fact, studies have shown that many homeschooled children tend to be well socialized and achieve higher levels of academic achievement than their publicly schooled peers, as measured using comparisons of standardized achievement tests, SAT scores and first-year college GPAs. (However, they also tend to come from higher socio-economic households).
But a state system that tells parents they may teach their children at home with no follow-up to assure that learning is taking place sequentially, progressively and actually, is flawed and dangerous.
— Tim Lyke