President-elect Joe Biden will soon be inheriting a broken refugee resettlement system. As difficult as it is, addressing this global crisis will only be possible if he adds smart options that use labor visas to rescue refugees.
There are 26 million refugees and 4 million asylum seekers in the world today. Nearly half are below the age of 18. Housed in straitened circumstances in Lebanon, Jordan, Turkey, Pakistan, Bangladesh, Kenya and Colombia; they have not been able to return home because the wars and persecution in their home countries – Syria, Myanmar, Afghanistan, Somalia, Honduras, Guatemala, Venezuela and more – have not ended. Shockingly, the average length of displacement as refugees exceeds 17 years. As the list of countries indicates, 85 percent of refugees are being cared for in poorer countries, not in wealthy Europe or the U.S. Only one third of 1 percent (63,726) were resettled globally to wealthier countries in 2019. This is simply not sustainable.
At a world summit on migrants and refugees convened by President Barack Obama in 2016, the former president pledged that the U.S. would resettle 110,000 refugees a year. President Donald Trump has drastically reduced the cap to 15,000.
President-elect Biden has committed his presidency to "build back better" and restore the soul of America. Generous resettlement provisions save lives in the short run. But they do not by themselves produce the kind of integration that refugees want and need, with the dignity and satisfaction that comes from a job that uses their skills and contributes to their host communities.
An illuminating December 2020 study by the Center for Migration Studies and the Refugee Council USA found that refugees are (not surprisingly) grateful for resettlement opportunities, including the ability to find a job. But refugees also say that the U.S. resettlement program "encourages them to work in jobs that do not match their skills and credentials (56 percent), does not provide enough integration support after three months (54 percent), does not offer sufficient financial help during their first three months (49 percent), and reunites families too slowly (47 percent)." They also feel demonized by false narratives alleging they pose security threats and steal jobs from U.S. citizens.
A better way to build back support for refugees would be to combine labor visas with resettlement as recommended in the Model International Mobility Convention, developed by a 40-plus global group of immigration and refugee scholars and now supported by the Carnegie Council in New York.
The Model Convention proposes the creation of a "Mobility Visa Clearing House." Countries that choose to sign the convention will develop a web-based platform on which they will identify their likely foreign labor demand for the next 10 years or so and make visas available that could be applied for by individuals, recruiting firms and national governments. The U.S., like many aging developed countries, has high demand for immigrant labor in some sectors, and awards almost 1 million labor visas each year.
To the skeptics who say "we do not know exactly how many workers we'll need in the next few years," we reply that your skepticism is justified. But it is also true that within rough orders of magnitude, we in the U.S. can estimate (as can other countries) the demand for the kinds of jobs that are not likely to be filled unless they are filled by immigrants. Experts predict that by 2030, the international labor shortage will stand at more than 85 million people, generating $8.5 trillion in lost annual revenues. Countries aiming to maintain competitive economies are increasingly looking beyond their borders to address critical labor shortages.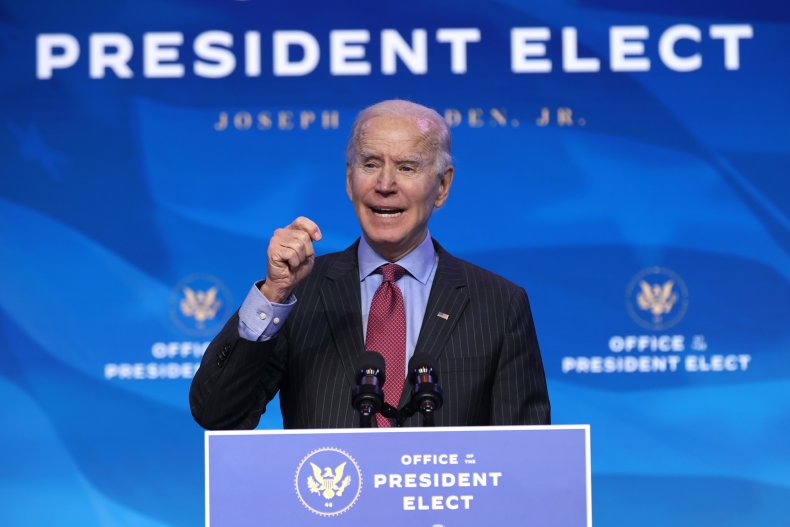 For the U.S., these labor shortages include jobs in sectors such as agricultural and gardening labor, home care, many aspects of the medical profession and some areas of Silicon Valley high-tech engineering. Labor visas could become a game changer for refugee resettlement by reserving 10 percent of the annual number of awarded labor visas for refugees who meet the skills in demand. An innovative NGO, Talent Beyond Boundaries (TBB) has already pioneered a pilot program, showing that refugees can be identified who meet labor demands.
The challenge ahead is scaling up and integrating refugee resettlement into a comprehensive national labor visa program that combines the best of national point systems (Australia and Canada) with employer-driven recruitment (the U.S.). Each country would identify its immigrant labor demands and companies would recruit within the categories that the national and regional markets identify. The true humanitarian win-win is offering places at the front of the labor visa line to refugee families that need to resettle from areas in which they are in danger.
Labor visas cannot fully substitute for, and thus should not supplant, humanitarian visas for resettlement. But if building back better is building back smarter, saving lives while gaining eager and hard-working new residents is a good place to start.
Michael Doyle is a professor of Columbia University and senior fellow at Carnegie Council for Ethics in International Affairs, directing the Model International Mobility Convention Project. Elie Peltz is a third-year law student at Columbia Law School.
The views expressed in this article are the writers' own.