President-elect Joe Biden is expected to nominate Miguel Cardona, Connecticut's education commissioner, to serve as his education secretary, but teachers across the nation say they're disappointed in his selection.
While his nomination has been met with praise by education groups like the American Federation of Teachers, the National School Boards Association and the National Education Association, some classroom teachers disagree.
Alexis Salt, an English teacher in Nevada's Clark County School District, called the appointment "a slap in the face."
"The big issue is that he's not a teacher. He's somebody who taught for a short amount of time on his way to becoming an administrator, which is not in and of itself a bad thing," Salt told Newsweek.
"We were told that we were going to have a classroom teacher, and this is not a classroom teacher," she said.
During the president-elect's campaign, Biden vowed to select a "teacher" to replace the current education secretary, Betsy DeVos, who has no professional experience working in a school or classroom.
Cardona, on the other hand, began his career as an elementary school teacher before moving into administrative roles, including school principal and assistant superintendent. He was appointed to his current position by Connecticut Governor Ned Lamont in August 2019.
"Commissioner Cardona was a teacher for about five years in Meriden, Connecticut, and from there, quickly climbed up the ladder. He's been in this position as commissioner of education of Connecticut only for about a year or so," Nicole Rizzo, a Connecticut elementary school educator, told Newsweek.
Salt, who has taught for 15 years, said it would be difficult for an educator who has not worked with children affected by the pandemic's economic fallout to know what to prepare for going into a post-pandemic educational environment.
"It feels like a slap in the face for a couple of reasons, and I think that the biggest and most important reason is that teaching through the last recession broke a lot of my colleagues," Salt explained. "We're looking at a situation that's going to be worse. We need somebody in the secretary of education's spot who has worked as a classroom teacher on the ground in the building through that last recession."
She added, "It's a mess, and if you're not in it, you don't know what the mess is, and if you don't know what the mess is, you can't start cleaning it up. We cannot data our way out of this problem. We keep trying, and we keep getting the same results."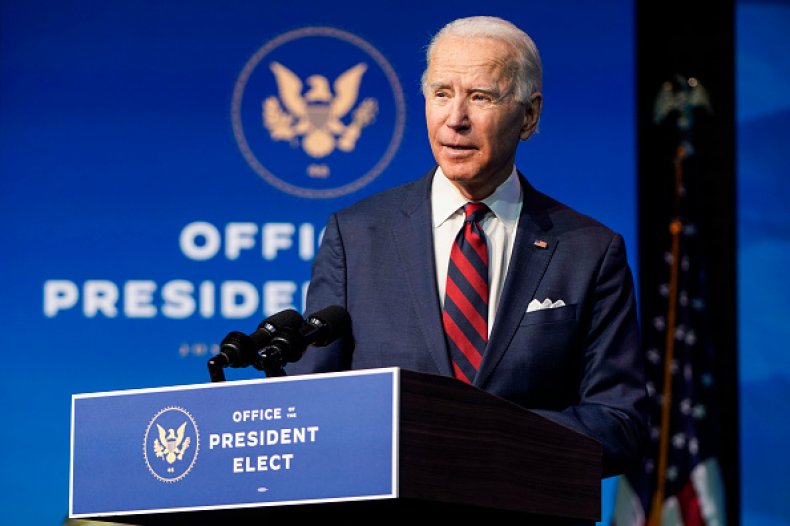 Biden has pledged to reopen the majority of schools in the country during his first 100 days in office—something his education secretary pick is well versed in. This fall, Cardona focused on reopening schools in his home state, despite safety concerns raised by Connecticut teachers.
Rizzo, who has been teaching in Connecticut for seven years, said the commissioner "was biased in his representation of reopening schools. The metrics that he and the governor proposed for school reopening, they continually revised without explanation."
She added, "Many of these schools are lacking basic, rudimentary resources," including personal protective equipment and sanitization products.
Rizzo is also an organizer for Connecticut Public School (CTPS) Advocates, a local grass-roots organization that began in New Haven.
In a letter addressed to Biden and Linda Darling-Hammond, who headed the campaign's education transition team, CTPS Advocates urged Biden not to select Cardona, arguing that his reopening plan risked the health of educators and students alike.
"As concerns about the safety of school reopening arose over the summer, we asked to meet with Commissioner Cardona to discuss these concerns. He refused to do so, sending a message of disregard and non-collaboration with community groups," the letter said.
Rizzo agreed with Salt that the next education secretary will face an even greater challenge because of the ongoing public health crisis, which is why she stressed that the position should be filled by a teacher instead of a school administrator.
"We do worry greatly about what that will mean for the new year," Rizzo said. "There's hope on the horizon with a vaccine. However, in the meantime, we're going to be handling the repercussions of the COVID-19 pandemic and its impact on public education for quite some time."
"What teachers really need is someone in this position who has been a ground-level educator, who has the experience of someone who understand social justice in regards to public education and get resources where they're most needed right now to provide equity," she said.
Cardona is the third Hispanic nominated to Biden's Cabinet and, if confirmed, would be the third Hispanic to hold the top-level position.
The president of the Connecticut Association of Latino Administrators and Superintendents, Evelyn Robles-Rivas, called the nomination "history in the making," but educators worry his ethnic identity is not enough to qualify him for a seat on the Cabinet.
"I worry that it's almost a level of tokenism in which Commissioner Cardona does not have a track record of equity in education here in Connecticut," Rizzo said.
"I think it's extremely important that we have a person of color or a female or both in this role. However, who that person is needs to have a proven track record and be able to stand on their platform of their experience," she added.
Salt said, "Off the top of my head, I can name five Hispanic educators with real-world classroom experience that has taken place within the last 10 to 15 years who could do that job and fulfill the diversity vision that President-elect Joe Biden has set forth."
As the nation faces a large and growing teacher shortage, Salt says it's important that Biden selects a secretary who will motivate teachers in America. She worries that picking Cardona will lead to a top-heavy system—one she saw during Arne Duncan's time as Obama's education secretary—that won't have the labor force to execute its policies.
"You're going to end up with a system and a situation with a lot of people at the top and nobody to do the work," Salt said. "When we don't take care of teachers, it harms students."
She said teachers need an education secretary who "has more than the obligatory three to five years as a steppingstone to admin," as well as someone who has spent time in a classroom since the last recession.
"I refuse to believe there's no one that fits these qualifications," Salt said.
Newsweek reached out to Cardona for comment but did not hear back before publication.